Click to start reading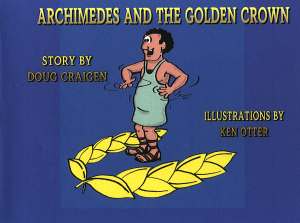 Also see the Eureka Coloring Book
This is one of the Eureka! Stories currently under development for children's reading. Though all the pictures have now been colored, they consume a lot of disk space and slow down loading of the pages considerably. For now there are just small thumbnail images of a couple of these.
Story by Doug Craigen
Illustrations by Ken Otter

Copyright 1997, Doug Craigen
All rights reserved.